With the intriguing rise in vinyl sales, and YouTube's standout tracks campaign, it seems time for a best ever list.
I consider the album, an hour or so of recorded music, to be the highest form of artistic expression; and while all things must pass, it seems that the public agree. These 35 albums stand here because of depth, fascination, listenability – everything that music should be, far from publicity campaigns, marketing strategies, profit margins, and 'demographics'. Enjoy…
[divider]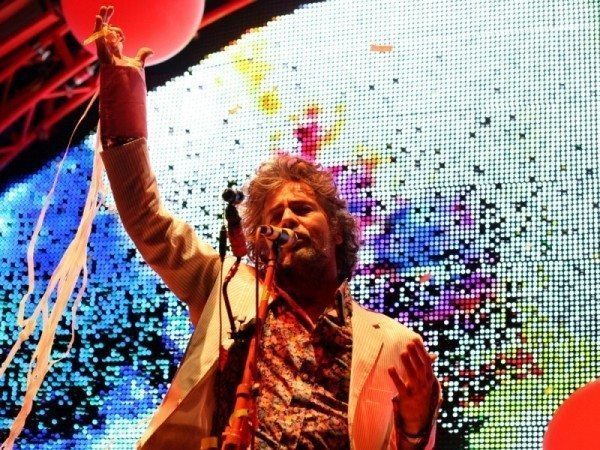 35. Beck – 'Odelay' (1996)
Slacker reinvigorates indie hip hop, with brilliantly danceable results. Standout tracks: Hotwax, The New Pollution
34. Jack White – 'Blunderbuss' (2012)
Violent mysogynist goes it alone, as he always really was. White soul, and White's guitar and piano, at it's best. Standout tracks: Take Me With You When You Go, Love Interrupted
33. Ed Harcourt – 'Strangers' (2004)
English gentleman singer/songwriter/multi-instrumentalist finds the soul, roots, and confessionals. Standout tracks: This One's For You, Born In The 70s
32. NEU! – 'NEU! '75' (1975)
Insane hirsute Germans capture the sound of travel and freedom through motorik beats and synthesizers. Standout tracks: Isi, Seeland
31. The Strokes – 'Angles' (2011)
New York so-self-conscious-it-hurts poseurs find the keyboards and get edgily, and somehow beautifully, funky. Standout tracks: Machu Picchu, Gratisfaction
30. The Velvet Underground – 'The Velvet Underground' (1968)
New York so-self-conscious-it-hurts drug addicts somehow produce debut of perfect songwriting, overseen by oppurtunistic graphic designer Andy Warhol. Standout tracks: Candy Says, Pale Blue Eyes
29. Butthole Surfers – 'Locust Abortion Technician' (1987)
Gibby Haynes teaches musicians how to steal, appropriate, and offend at the same time. Standout tracks: Sweat Loaf, Kuntz
28. Tame Impala – 'Innerspeaker' (2010)
Joyous magpying debut from antipodean control-freak Kevin Parker, tuneful and energising. Standout tracks: I Don't Really Mind, It Is Now Meant To Be
27. Brian Eno – 'Here Come The Warm Jets' (1974)
Former Roxy Music keyboardist and soundmeister goes solo, shouldn't really sing but conjures up a mesmerising art rock masterpiece anyway. Standout tracks: Dead Finks Don't Talk, On Some Faraway Beach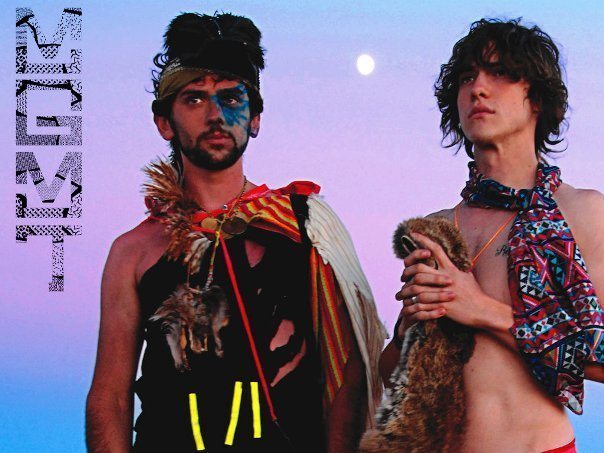 26. MGMT – 'Oracular Spectacular' (2008)
US psychedelic disco duo, compelling in psychedelia and successful in disco, confidently embracing the world with help at the desk from The Flaming Lips' producer David Fridmann. Standout tracks: Weekend Wars, The Youth
25. Air – 'Moon Safari' (1998)
Delicate and sensual sonic and songwriting debut mastery from Gallic duo. Standout tracks: La Femme D'Argent, All I Need
24. PJ Harvey – 'Let England Shake' (2011)
West country female-of-madness gets uncompromisingly political on the nature of war and the contemporary UK. Standout tracks: The Words That Maketh Murder, The Last Living Rose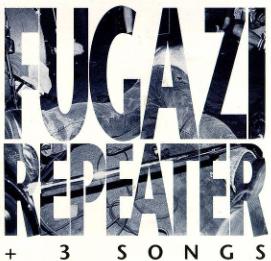 23. Fugazi – '13 Songs' (1989)
Post-hardcore DC folk Ian McKaye and Guy Picottio join forces to create uncompromising, conscious, visceral, yet tuneful debut. Standout tracks: Waiting Room, Suggestion
22. John Cale – 'Fear' (1974)
Ex-Velvet Underground violinist/soundman gives masterclass in existential American/Welsh songwriting. Standout tracks: Fear Is A Man's Best Friend, Barracuda
21. Blur – 'Modern Life Is Rubbish' (1993)
Indie chaos-mongers get serious about critiquing nineties England. Standout tracks: For Tomorrow, Oily Water
20. Neil Young – 'After The Goldrush' (1970)
Angry hippy laments the environment, mankind's inhumanity and the end of the sixties on his most stately, yet earthy record. Standout tracks: I Believe In You, Old Man
19. Wilco – 'Yankee Hotel Foxtrot' (2002)
US alt.rock/country/indie kings and more especially their acerbic frontman Jeff Tweedy make maybe the last note in addictive, down-yet-up modern music. Standout tracks: I'm The Man Who Loves You, Jesus Etc.
18. Roxy Music – 'Siren' (1975)
Art-pseuds and glam poseurs grab the horns and pretty much invent postmodern British pop/R&B. Standout tracks: Could It Happen To Me? End Of The Line
17. Björk – 'Post' (1995)
Ambitious Icelandic pixie waves goodbye to the Sugarcubes and rave with a beguiling mish-mash of heartfelt songwriting, squelches and bleeps. Standout tracks: Isobel, Army Of Me
16. The Beatles – 'Revolver' (1966)
Half an hour of perfect pop music as the guys find themselves more confident around electronics. Standout tracks: She Said, Got To Get You Into My Life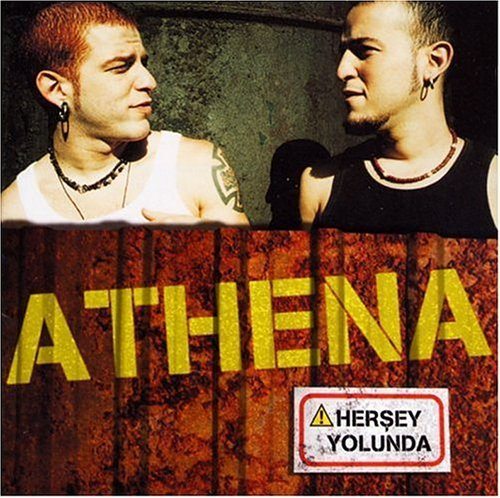 15. Athena – 'Herşey Yolunda' (2002)
Istanbullian ex-death-metallers turned ska pop-punkers deliver an assured, energising tour de force, whereafter their Turkish major record label goes down for copyright infringment. Standout tracks: Bak Takılmana, Öpücük
14. Jeff Buckley – 'Grace' (1994)
Handome offspring of visionary-yet-obscure 60s folkie has a few too many bottles of wine, then goes for a swim in the Mississipi…but leaves this sepulchral, other-worldly recording behind. Standout tracks: Last Goodbye; Lover, You Should Have Come Over
13. Iggy Pop – 'The Idiot' (1977)
Recorded with David Bowie while co-habiting in Berlin, 'The Idiot' contains the finest sensibilities of both artists, helped along by comparatively unsung sonic genius Tony Visconti. Standout tracks: Dum Dum Boys, Mass Production
12. Prince – 'Lovesexy' (1988)
'Purple Rain' may be the money-spinner, and 'Sign O' The Times' a justified critics favourite, but it's on 'Lovesexy' where Prince really goes crazy, as psychedelic, freeform, and naturally as only he can. Standout tracks: Anna Stesia, Alphabet St.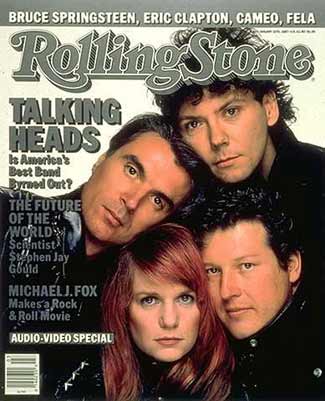 11. Talking Heads – 'Fear Of Music' (1979)
David Byrne and co at their most insistent, oblique, and fascinating, as rhythms, chord-changes and lyrical ideas collide to form an immediate whole. Standout tracks: Drugs, Heaven
10. Tom Waits – 'Frank's Wild Years' (1987)
The old sea dog comes up with a concept album concerning the highs and lows of the life of Frank Sinatra, containing Waits' most engaging performances – truly funky here, and desolate there. Standout tracks: Hang On St Christopher, Temptation
9. Genesis – 'The Lamb Lies Down On Broadway' (1974)
Discredited they may now be, but Peter Gabriel's swansong with his old band was this immersively powerful, absorbing story of desperation and insanity in New York. Standout tracks: Carpet Crawlers, Back In N.Y.C.
8. Cream – 'Disraeli Gears' (1967)
Eric Clapton is now as disregarded as the aforementioned Genesis, but before he turned into a cliche, he had a hand in making this, a masterpiece of sleazy, sensual 60s guitar R&B. Standout tracks: Strange Brew, World Of Pain
7. Scott Walker – 'Scott 4' (1969)
Noel Scott Engel had been a teenage star with The Walker Brothers, before turning his back on the media and eventually making this gorgeous statement. An otherworldly dream from beginning to end, we await Justin Bieber's artistic rebirth with anticipation. Standout tracks: The Old Man's Back Again, Boy Child
6. Kate Bush – 'The Kick Inside' (1978)
Pink Floyd's David Gilmour discovered the adolescent Kate Bush and her near indescribable talent. The UK did soon too, and this is her mystical, mythical, enchanting debut, never to be bettered. Standout tracks: The Man With The Child In His Eyes, Wuthering Heights
5. Public Enemy – 'It Takes A Nation Of Millions To Hold Us Back' (1988)
The righteous ire of Martin Luther King Jr and Louis Farrakhan filtered through the no less incendiary delivery of Chuck D, sonically manipulated with total authority by DJ Terminator X. Standout tracks: Black Steel In The Hour Of Chaos, Don't Believe The Hype
4. Television – 'Marquee Moon' (1977)
There was more to edgy New York guitar music before The Strokes. Along with Talking Heads, Blondie, Ramones and MC5, Television made NY immediate in rock again at the end of the seventies, and this complex and engrossing debut is far beyond any 'punk' expectations most hold. Standout tracks: Elevation, Marquee Moon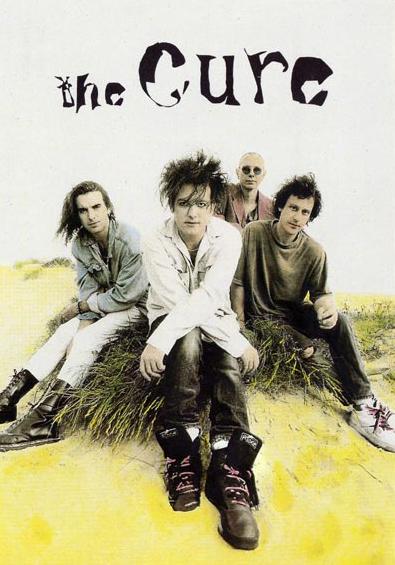 3. The Cure – 'Kiss Me Kiss Me Kiss Me' (1987)
At the peak of their multifaceted path, this double album at last takes the classic Cure line up, approves them, lets them contribute songs, and records live. Robert Smith is still omnipresent, but now emboldened as the web expands around him, truly exploiting the band's love for the exotic so often ignored in appreciation of the band. Standout tracks: If Only Tonight We Could Sleep, Catch
2. David Bowie – 'Diamond Dogs' (1974)
Subsisting on cocaine and reading George Orwell and Aldous Huxley in his north London townhouse, Bowie left Aladdin Sane behind and near single-handedly recorded this kaleidoscopic dystopia of a future Britain. An authoritative, encapsulating experience from beginning to end. Standout tracks: Big Brother/Chant Of The Ever-Circling Skeletal Family; Sweet Thing
1. The Flaming Lips – 'The Soft Bulletin' (1999) 
Ringleader/frontman Wayne Coyne and musical genius Steve Drozd finally mustered their incredible potential on this pre-millenial statement; a fuller, sadder, more complete piece of work never before heard. From it's cinematic beginning to resigned end, the battle between science, man and love is explored and torn apart, leaving the listener loved, confused, and finally satisfied. Standout tracks: What Is The Light? A Spoonful Weighs A Ton.
[divider]
Click for Turkish translation | Türkçe çevirisi için tıklayınız
Translated by: İlksen Sarıkaya – Freelance Translator (English, French, Turkish)
E-mail: [email protected]