Old objects are not only historic but also more aesthetic. Some also says that they have a soul. Visiting flea markets and collecting old pieces as hobby can be a real fun. Antiques are also one of the few hobbies that create an opportunity for profit.

Run Jia (贾闰) is an hobbyist antique collector. I interviewed her all about this hobby.
Mrs. Jia, could you please shortly tell us about yourself?
Run Jia: I am a 36 years old housewife, married with two kids. I am coming from a small city in China, nearby Thailand. I came to Kassel, Germany 10 years ago to study ecological agriculture, then met my husband and stayed here. I started to collect antique objects 3 years ago and it is my hobby now.
Why are old and used things valuable, you think?
Run Jia: Earlier the objects were made by hand, with a lot of concentration and motivation. That's why old things have a better quality and are more valuable. When you touch an old object, you can feel its soul. Because the material is natural and they are made carefully. And they are also rare, as after the Second World War many of them are destroyed. It is a pity that many cannot recognize the value of the things they inherit from their grandparents.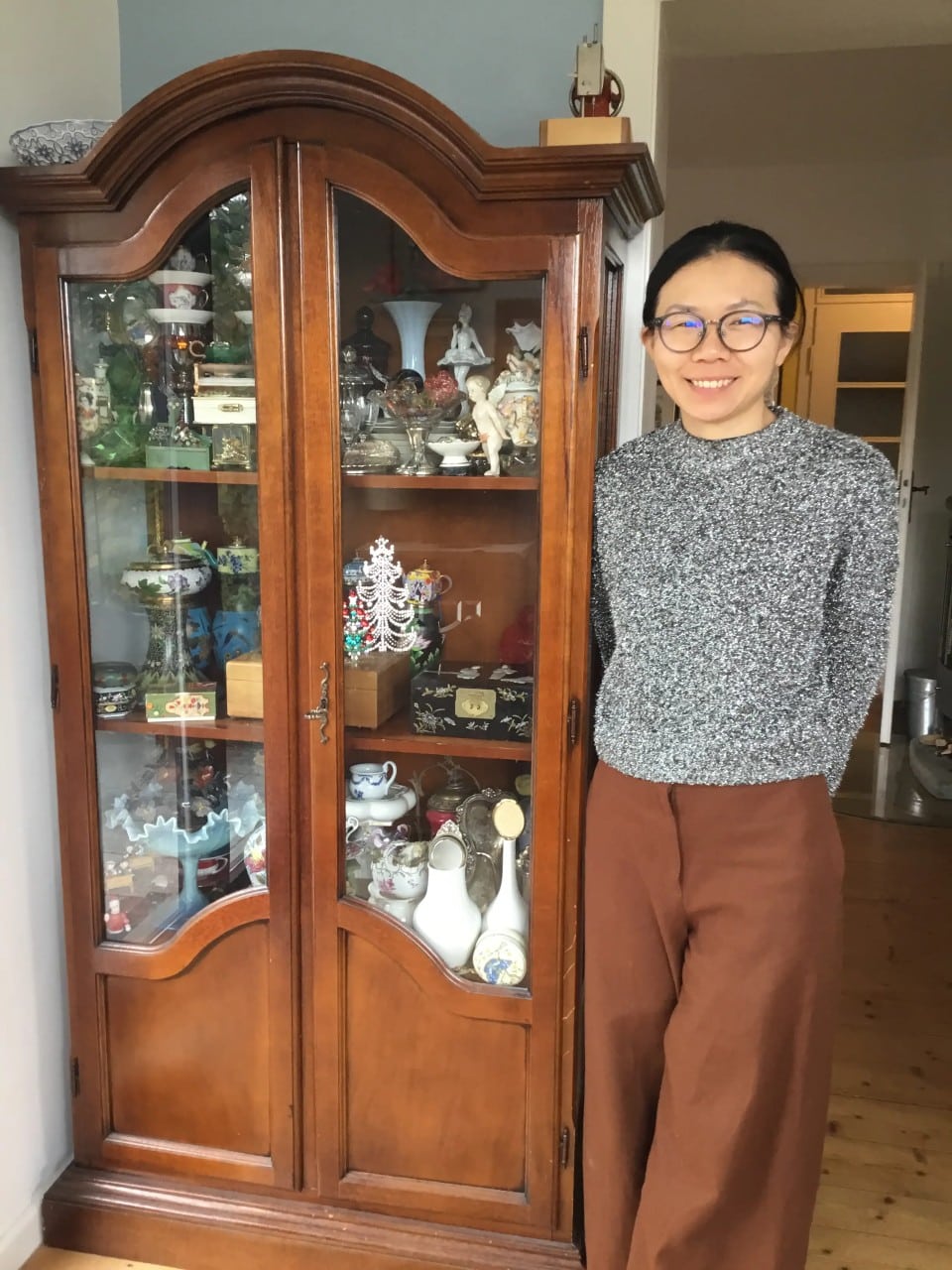 Then it is not only a hobby, but life style?
Run Jia: Yes, we can say that. We, as family, try to stay away from unnecessary technology. My husband never had an handy, we have no TV at home. We also use old and second hand furniture, mainly wood. I use a smartphone but since I have it, my memory is weakened.
To buy new stuff is neither clever nor environmental. Continuously buying and producing… How far can this go? We buy today like crazy and they are in short time garbage or scrap. Even the cars should go to the mechanic to repair or change spare parts very often. Earlier the life time of the things were much longer. As they were mechanical not electronic .
People earlier had more time and more ideas. Handmade things are more creative then machine made, but hand made nearly died out.
Where and how do you collect antiques?
Run Jia: Here in Kassel there are regular flea markets and the prices are really reasonable. In the neighbor city Hann Muenden there is a monthly antique bazaar. And I also know some people who sell antiques.
What are you actually looking for in a flea market?
Run Jia: I go there without expectations. One can never know what to find. Sometimes nothing, sometimes a very precious piece. Porcelain is best in Germany, one can always find some old porcelain kitchen stuff there.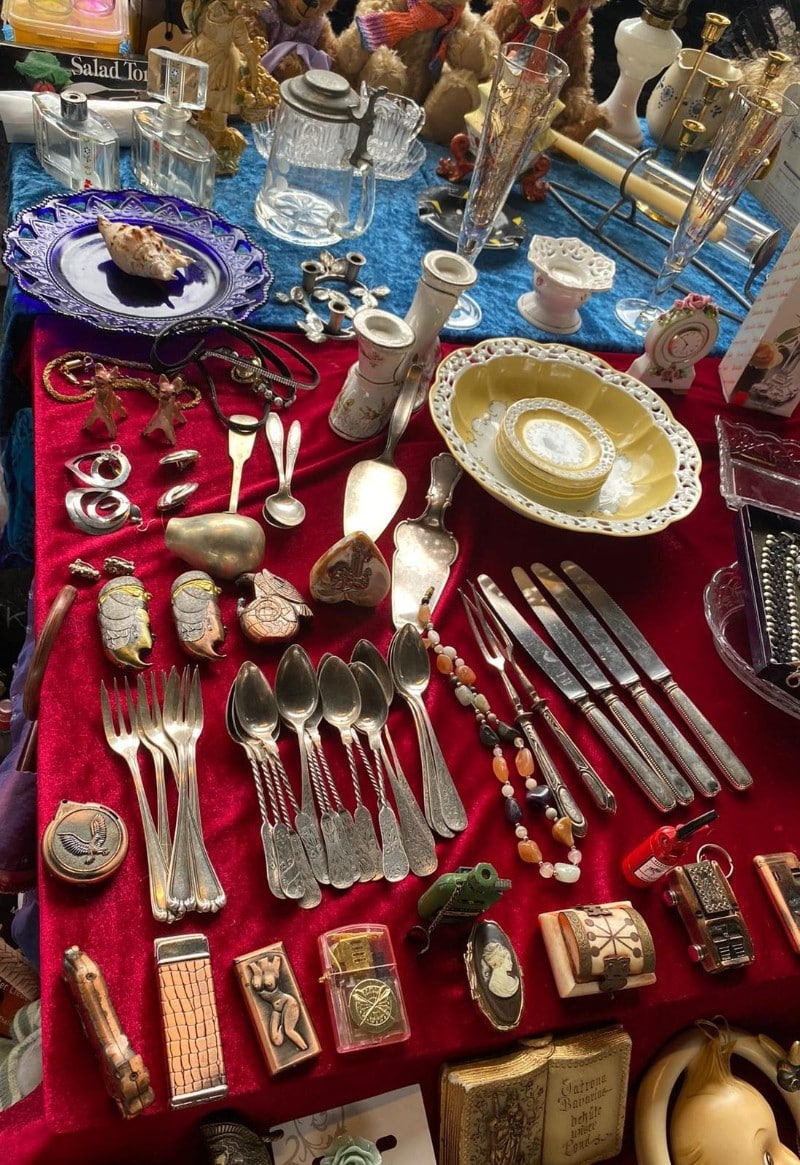 What is the satisfaction here?
Run Jia: It is like a treasure hunt. I see the possibility to find something valuable at a reasonable price and thanks to my knowledge about antiques, I am capable to understand that. Without knowledge one can not realize this value. One must be sufficiently knowledgeable to recognize a bargain. I can find a piece for a couple Euro, which is worth a couple hundred Euro. It is a real satisfaction.
I have three showcases at home. To spend time with my old objects comforts me and gives me energy.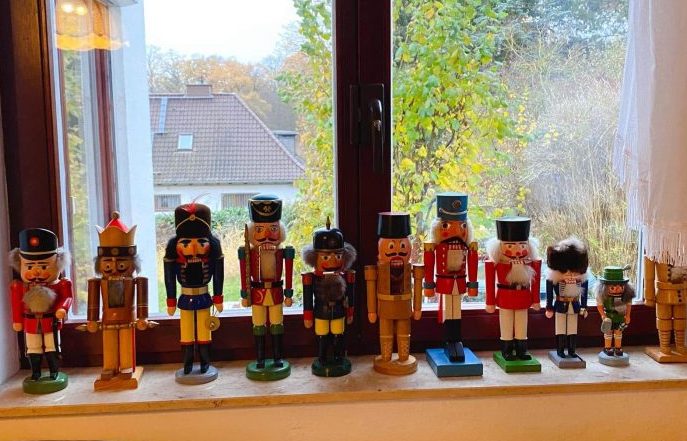 Do you keep all those pieces you buy?
Run Jia: I take photos of the articles I buy in a nice set-up and publish in my Blog. Some people, who see those photos, are interested to buy them and I sell at a realistic price. But money is not my motivation. I mainly keep it and make collections.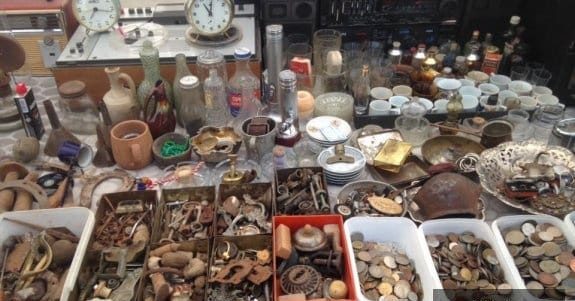 What collections you have?
Run Jia: Recently, I am collecting old metal food boxes. Nowadays you cannot find such nice and elegant coffee box, for example. The ones from the 50s and 60s are really pretty. I also have them from the 70s and 80s. As you see, they are not as nice as those from the 50s. Such patterns do not exist any more. I have also a good German nutcracker collection.
What do you think about today's aesthetics?
Run Jia: Today we have another taste as before. When I visit people at their homes, I see almost the same style; Ikea. Earlier was each household decorated differently from each other and reflected the character of the families. Today's fashion has no own taste or character. These two are really important for me.
Today we produce very little handmade productions, rather mass productions as we do not have much time. And off course media advertises only the new mass productions. The taste is today completely changed. Today's youngsters find old and antique articles not pretty.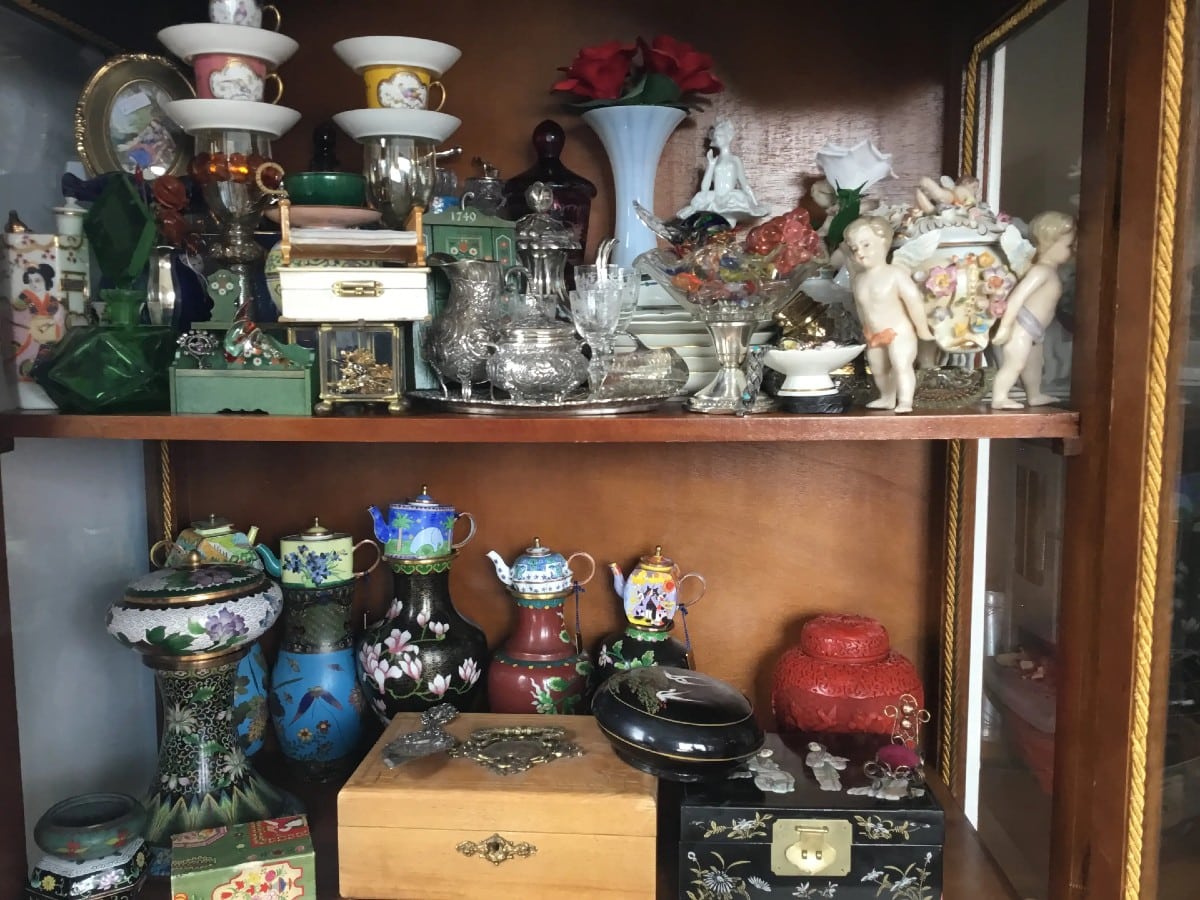 What is actually antique?
Run Jia: Antique is an ancient artifact cherished by people, and a cultural heritage and rare item left to us by our ancestors. There are countless historical, cultural and social information deposited on them, and this information cannot be replaced by any other artifact.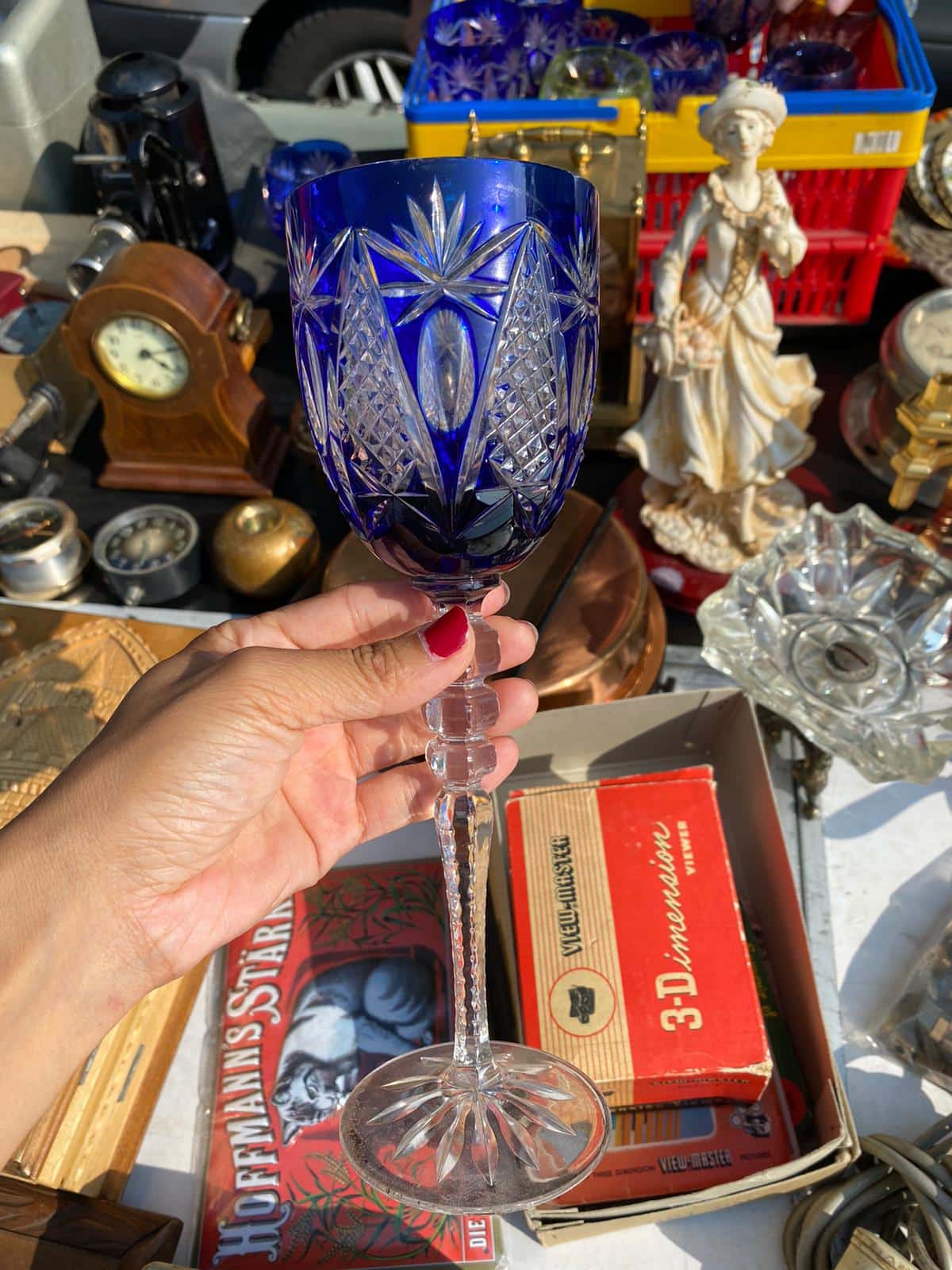 In Germany it is considered to be at least 120 years old. In some other places 100 years. Or it should be valuable as material and elegant in style. Art Deco, for example, is not as old, but is still considered as antique. Art Deco is also not necessarily hand made, but still quite valuable. Especially pressed glass articles.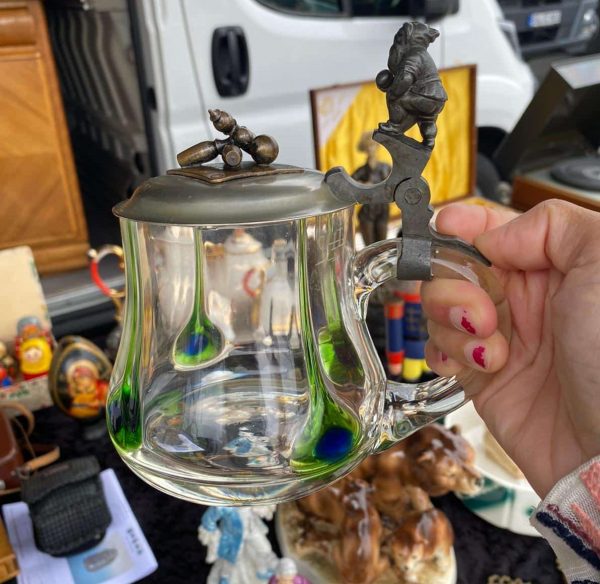 Does the person, who used that article before, give the antique value?
Run Jia: Not really. The manufacturer and the material are decisive.
Türkçe için tıklayın (Click here for Turkish.)