What kind of music? Soaked. Main character, as putting what comes out him into words, he put into colors and shapes, roles and revives them. Above all, main character is madly in love with his wife. The guitarist, just recently said farewell to his long hair, his peaceful eyes camouflaging the high inner rhythm he has.  The vocalist, is a music box, whiles its ballerina dancing delicately and quietly, oozes trash metal, death metal voices, an adventure for the most of us.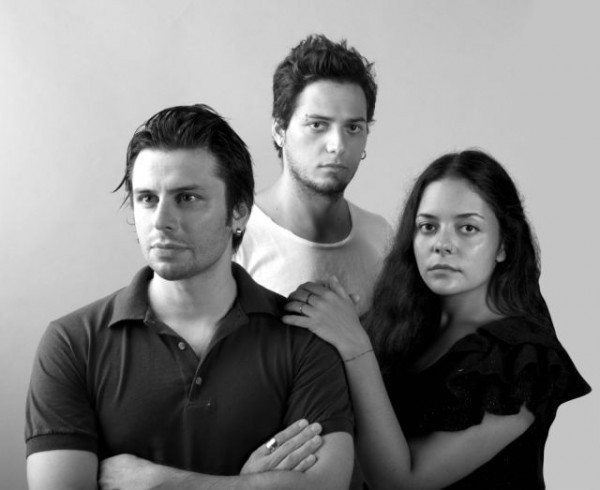 Winter. Istiklal Street in Istanbul, as vivid as the heart of the city. I met with their manager first, then two members of the band, then the main charter entered; who rush from pillar to post in our fiction world to revive his actual life, music.
Profile; harsh, strong, hot and provocative.  Their music in my player for couple of months, impressive visuals in their website, and the text pointing that they are not indifferent to what is going on in our country or world reflects their profile.
Who is Soaked ?
Balamir Nazlıca. Composition, lyrics, vocals, keyboard. He started to play piano in early ages, classical music education through long years. He skipped the classical music classes and tried synthesizer and rock 'n' roll. He worked with groups or set up new ones. He found himself vocalizing while composing. He prepared the project Soaked at last.
Hatice Arıcı. Vocals, keyboard. She was always singing. She was the permanent singer of the school for all organizations, vocal sought after. She loved the hard tones; she loved the extra hard ones. She never changed her mind which is to make music lifelong with her friends. She became a part of the group Soaked with his friend next door.
Emrah Akar. Guitarist. He saw a guitar and was caught ablaze. By hook or by crook he had it. He played in metal groups for a while his hair long to the waist. When the musicians have changed around him, the music he interested has changed too. As far as being on stage, he wants to be in the backstage that's why he has started to study Sound Design in Istanbul Technical University.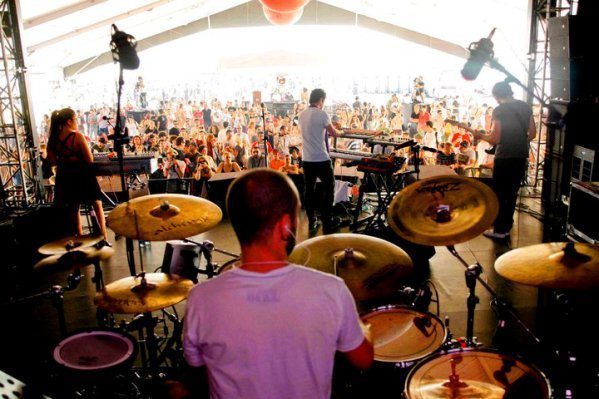 Interviewed by Gökmen Argun | ISTANBUL
How did your band get together?
Hatice: This story has started 6 years ago, first records has made, but stopped a little while and revive afterwards. I introduced my friend Balamir to Yiğit, and Balamir invited Emrah.
Emrah: We were 6 at first, then 3 at present. By the way Emir Celp at drums accompanies us in concerts.
Do you have first concert first poster story?
Emrah: First concert was in Tamirhane. 2009, November. First concert of three of us was in Indigo.
Hatice: April 17, 2010, I remember it like it was yesterday, it was enthusiastic, had a lot of fun, and felt very good. I knew Balamir for a long time and Emrah is my friend for 7 years. It was phenomenal to do something together, miraculous.
Balamir: At that time, we've met Hakan Mortaş, an important man in this sector; even we don't have a demo, said yes and gave our first concert unprepared. Concert ground was a packed house, very exciting very acayip (extraordinary).
Is there a place you like to play, technically you like?
Emrah: Actually none of these places are perfect but sound system of Babylon is not bad. We went to university concerts numerous times; Taşkışla is very good for example. Mimar Sinan University Fındıklı is jaunty too. On the other hand, in Bosphorus University, it is challenging to bring attention of the audiences spread over lawn.
Balamir: It would be different if we do it today. Early on, we were not much experienced to handle big dispersed crowds. Now we know how to follow the tension and how to catch up and keep. To a certain extent, because we are making music in English, it is possible to say that audiences walling for music in foreign languages even they know.
Speaking of English, why do you prefer lyrics in English?
Balamir: I am writing the lyrics. I learned English first like a mother tongue, I learned Turkish later. This is the answer of your question. In fact we've attempted Turkish however, neither the structure of the composition nor the contents have fit with Turkish, it was not easy on the ear. It was like singing Turkish folksongs in English, so we didn't push much.
What kind of a process to prepare your music?
Balamir: Most of the segments of this album (means "Aftermath") are grounded on previous stories. Melodies composed for my wife. Lyrics come easily, naturally. She is so warm hearted; I should say I am really lucky. We fell deeply in love and we still are. So, reference for inspiration is strong. In recent years, lyrics and composition sprung from being in love, sometimes personal unrest, sometimes from country agenda, briefly life itself.  Perhaps they might be joyful careless if we were living in another place. Process of production starts in me, right after we cook it as a group, then we gets the support of very talented friends for the fine tunings. Basar, Korhan, Tan, Emre. Emre is our sound engineer; we have a strong support indeed.
May I ask which producer you'd like to work with?
Balamir: My dream, Mute Records. It would be great, really, to work with the producers of Nick Cave or Depeche Mode. Hope one day we can make a step to reach out to the world, would be listened all over the world.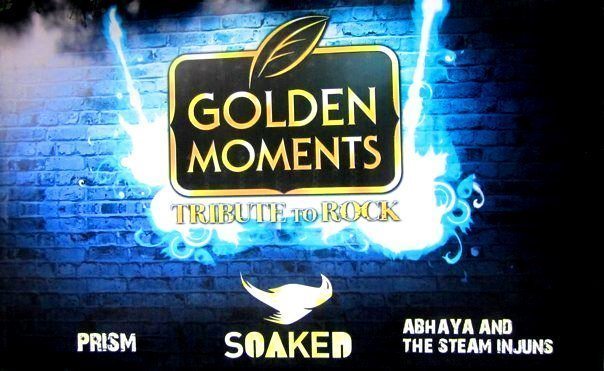 "We are like a hand grenade"
How can you describe your scene performance and your audiences?
Emrah: Animal like (laughing together). Instruments crash, drums fall over, Balamir jumps up and down, mostly we lose ourselves. Berkay, our drummer, a very nice gentle guy in fact, he booted the drums, took down the whole stage in Efes One Concert. Then he came after and said Ağabey (brother) I am so sorry, I got carried away, really excuse me.  Animal like energy.
Balamir: He means emotional (laughing together). He is right; actually we are like a hand grenade. We are usually on edge/tense until just before the concert starts.  Except for Emrah, he's always cool.
Excluding İstanbul, which cities did you play, is there any specific differentiation in terms of response from the audiences? 
Hatice: We played in Ankara, Bursa, İzmir and also in Katmandu.
Emrah: Ankara surprises me all the time. Ankara prefers rock music and have a high hospitality to the bands. Each time we get lot more interest than we expect, for instance. Love the reaction and sympathy of Ankara, that's very nice. Bursa audience is, very hard though, butcher they are. For me, the best is the Izmir's one. We'd like to play in Eskişehir, by the way.
Hatice: If a band from Izmir comes to Istanbul, they would listen and not differentiated from Istanbul's bands, in terms of characteristics, mood, sound etc.
Balamir: Soaked is appreciated in Izmir, yes, we really get very good reactions. Have a lot of fan and follower of our Facebook page.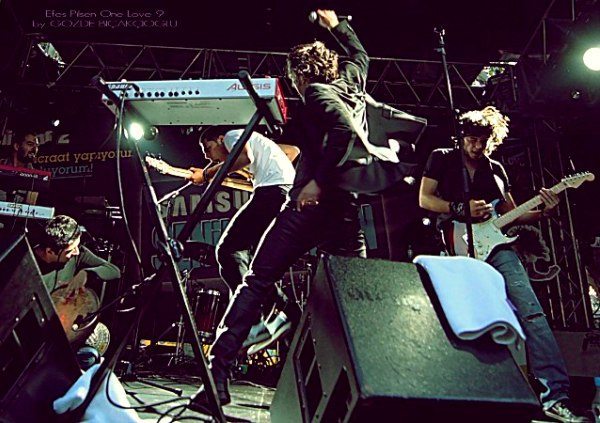 How was the album process, ever feel that you've lost control?
Hatice: Summer season, we recorded in Balamir's studio, and then went to the producer. In choosing the right sounds, we were all together.
Emrah: The recording period usually lasts almost a month, whereas ours took a year to complete. We had harsh conflicts time to time, yet it is usual for such processes, we got it. Comes really difficult to surrender, not familiar at the first moment, wrong to us, accordingly you resist to any suggestion of the producer. He makes it disparate to original, naturally you find strange whether it sound good to you.
Balamir: Time for instance. We've done that song in rock tones; he turned it to R&B. Now, it gets out recognized, he said. First I heard, my world turned upside down I said I don't feel this way and so on , no, he didn't even listen me. I went mad.
Emrah: Likewise, Forward . The original sound of the song was very hard, in the record it turned upside down. It is the baby of Başar, our producer. As we are extremely democratic (they laugh), consensus whatever, it got the final version in the album.
"In this country, right musician coming across to right producers is very exceptional."
Have you ever think of being the producer of your own albums?
Balamir: Good question. After the last album Aftermath , we started to work on another one, and talked about our ability to produce on our own. I have complete trust for Hatice and Emrah. I'm considering getting support just for the mastering. Well, there is a word in English as gut feeling , means inner voice, that's the one we rely on.
Emrah: Essentially, the bands that have been the greatest in the music history are the bands who resigned into producers' hands. Streak of good luck, can be said of course. Beatles , Nirvana for instance, I think they owe their popularity to their producers, one way or another. Michael Jackson, Metallica, all. Besides, the genres are matters of fact, indeed. If a man knows rock, then you can do rock compositions with him, but nothing else.
Balamir: In this country, right musician coming across to right producers is very exceptional, and adding to that; we are making synth-pop, almost impossible We can find someone for rock, but for synth-pop it is not easy. On the other hand, a good producer knows where to interfere and where to hold back. With serious critics, he gives chance to innovations or revisions; let your original composition a new action. It is essential for someone who is unable to criticize himself. I should say, it is difficult, really difficult, emotional and exhausting. You've created and put something on the table, liked it, at least it is personal, something gentle from your private inner world at least, certainly it is difficult to debate. Whenever the guy says, no it doesn't work means that personal feeling doesn't work too. That is not wrong. It resounds different for him. Not wrong but difficult process.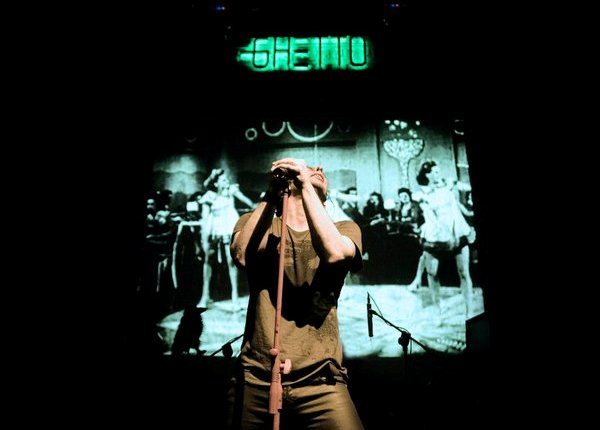 Speaking of the style, anything else you'd you like to add?
Balamir: Rock at the scene, synth-pop in the album.
Hatice: Synth-rock we may say, live and high volume, energetic acoustic instruments and electronic instruments altogether, at the same scene.
Do you listen the same bands?
Hatice: Not exactly, some that we all like, but no in general. I feel more close to Emrah's taste. We both like Queen , Dream Theatre , however myself taste is far far away from both of them, they couldn't tolerate, no way (laughs). Balamir has tried a few (they laugh). I usually listen to trash metal, heavy metal; Cure is the smoothest one ever for example.
Balamir: I've set out to make romantic music, and then I found myself playing with rockers, heavy metal lovers. Our drummer has a heavy metal band for instance. Got it, I am trying to make romantic music with the metalheads (laughs). I basically listen Röyksopp , and Depeche Mode , Sting from classics, I really like Sting. In fine, I like hımmm… 80s taste and synth, I may say. By the way, I believe the ones who like metal and gothic sounds would like our sound. Once, someone has compared us to a German metal band. I think we meet at the common dark and sad character of the tones.
Emrah: I like dynamic instruments and melodies: "Jamiroquai", "Nine Inch Nails", punk jazz bands etc, sounds harsh to Balamir. By the way, don't even count Pink Floyd , I may say, they are part of my life.
Balamir: He is right, a bit scary to me. Once, by chance Hatice has forgotten her external hard disk in my house. I looked at it, and so on, who is she, looking for who really I am working with. Trash metal, trash metal, heavy metal, metal indeed. Wow. How come to listen these at home then come here to make music with us, I was very shocked that day.
Hatice: That's me balancing, how I stay in balance (laughs). Of course, the music we made satisfies me, otherwise I couldn't carry on.
How was your last album experience?
Emrah: Not easy, on top of those different tastes, what we call hard is also not the same. When Balamir suggests hard tones in the song, we realize that what I understand from hard is much harder than he expected.
Balamir: Meanwhile, I should say, how passionate musicians they both are.  I strongly believe they will undersign serious and successful works. Spectrum of Emrah is so extensive, which is an excellent criteria for a guitarist. He can play Dream Theatre then play this song (Edip Akbayram, Hasretinle Yandi Gonlum is playing in the background where we stay) after it. Hatice has an elfin, fascinating voice, talented, can work in any type of music she wants. I think, to work with us also broaden our drummers spectrum too, he started to like electro. I am very lucky and very privileged as a composer; the team can imagine and give valuable rich feedback to my impressions, that's really great. In this album, we appreciate that there are incredible affords of valuable persons, it is an experience for all of us, we exchange our impressions; Deniz Kunay, Berkay, Ümit all was part of this exchange.
Which instrument do you follow while listen a song generally?
Hatice: Generally I follow vocals, and then first I hear is the base.
Emrah: I can say I evolved through the school period. Previously, it was the guitar. Now, how they record takes my attention, mostly if I enjoyed it.
Balamir: Similar to Emrah, I focus to the process of production. If something calls you to up the volume, excites me that mean I love it. When I listen, I say "this part would be better if they record it that way" etc. Not so nice indeed, actually would be very good to get rid of it.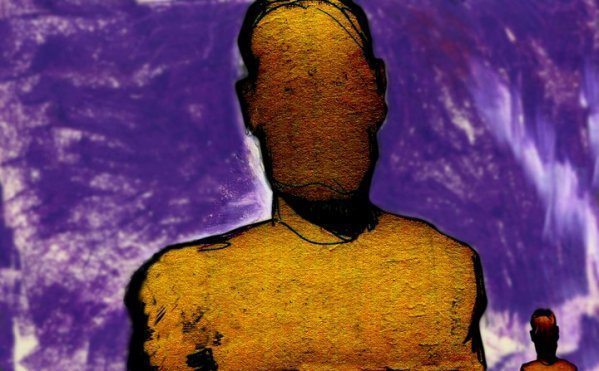 SOAKED: Dark, sexy, dangerous, and energetic
Customary to ask, how did you decide on the name of the band?
Balamir: To name a band or a project is something problematic. Something human indeed, it is like giving a name to a new born. Took quite long time of us, even months, and the ones that we've chosen were criticized even slammed. Soaked as a name, means a lot to me; expressing very well the darkness and sexy character of the music we do. Maybe that's the way I imagine, I don't know, however it fits well with what is in my mind. We criticized it very much with my wife. I trust her; she is always independent in critics. By the way, they call it so-kat in Turkish (means sock of the cord) not soaked (laughs).
Hatice: Yes, there is a different pronunciation; also there are ones who cannot read it. It is funny though. It sounds dark and hot to me similar to Balamir. By the way, the product come out of this dark and hot concept is not only music, but there are also Balamir's drawings. Always, both music and the drawings have the same impression to me. We've made questionnaires for instance, asked how you can define Soaked in 10 words. Common words came out were; red, black, dark, sexy, dangerous, and energetic. It was exciting. Our music, drawings of Balamir, images we use on scene, our logo, all moves together, completing each other.
"It is explicit, obvious that no music without image!" (Balamir Nazlıca)
Your webpage is impressive by the way. Anything else you think you can complete your music from your personal lives?
Hatice: Regarding to my education, I tend to make illustrations too, but I am not sure whether it influence my music?
Balamir: It is explicit, obvious that no music without image! Our website, images we use in our concerts are all part of this, we didn't target to make music only. This wasn't our aim. We aimed to express ourselves through art; music, video, photograph, drawings howsoever. This is, what I like and respect most in Soaked , we never ever leave this approach.  Sometimes we work on the images, make sketches, shoot videos, and make remixes with our DJ, looking for something out of the standard. What we want is to stir, make visible the dreams that others are indifferent to.
In 5 or 10 years ahead, what is your target?
Hatice: To produce, to give concerts as possible as we can, it is nothing about to get rich, really.
Emrah: My target is to make a living without being forced to do anything else than music. Not on the edge, do not need doing something else to be able to make my music. That's what I want.
Balamir: Totally agree with Emrah. I am working for a firm for instance, there you see, I came in a sweat and I have to finish a report for another world. I wish I could get into a studio and make music, but this is my reality. 5 year planning in Turkey is a dream indeed. However if you don't mind how long does it take, I can say, the target of Soaked is to make synt-pop produced in Turkey to be listened all around the world. Not limit to our music, no limit to our high quality musicians.
[quote] The target of Soaked is make synt-pop produced in Turkey to be listened all around the world. Not limit to our music, no limit to our high quality musicians. [/quote]
For musicians in Turkey, even in the age of social networks, still there are boundaries, if you are agree, what do you think on how this boundaries will be passed?
Balamir: We discussed it many times. There are opportunities as well as limits. Some of these limits are just an illusion.
Emrah: May be a bit pessimistic but, it seems to me, there are walls all around this country. Very difficult to get the recognition and admiration of the general public.
Balamir: There is an argument local success comes first . To sell an album in Germany, there should be a demand. You can share your song through social media, however three hundred thousand other people  are also sharing their songs at the same time, believe me, social media is far from describing the real expectation or taste of the general public. I wish we could get the support here in our country first. Besides, whenever you are invited to Europe, they expect you to come with tambur, saz, I mean local folkloric instruments. That is a limit too. Music is something global but how it works is not global from my point of view.
Hatice: A good work will find its place one way or another, if not today, tomorrow then.
Do you have good communication with the bands making the similar type of music?
Hatice: The ones like us, I mean the one not making mainstream music, is very few, however even we've played one after another in the festivals, they may say I don't remember you, sorry like preferring to be stayed uninterested, I guess they think it is more cool. To support each other is nice idea but for the ones working all days, overtime to make music afterwards, it is kind of impossible in reality.
Balamir: I have a friend from another band, I ask him to come to our concert, he was saying okay but he never did. Last time we came together, I said to him, come on agabeycim (brother)", I know that you will never come, because you can't. I said; please my friend, just come, and listen, don't you feel the same loneliness , now I know he is going to. We all feel like rock stars , feel great when we were invited on a TV program, whereas the ones who have released an album do not exist today. Additionally, in terms of criticizing, there must be a limit, as in drinking, you should know where to stop. One of the news says woow this is spectacular , another one says who do you think you are, why you wear that, why English etc . Or in concerts, after which group I will be after matters to some, competition is fine but you shouldn't overdo. At the end of the day, to play is what we want, that's all.
Anything you'd like to add?
Hatice: Hıım, I guess I poured my heart out one by one (she laughs). Very nice chatting with you, thank you very much.
Very nice meeting you, many thanks indeed.
At the end of the word, we have said farewell to each other, with cherish and warm mood of understanding. We have talked about conditions but both I and they believe there is no limit to hope and Soaked will certainly remove the limits with their lights,  for themselves as well as for those to come after.
 By the way, dear please don't be lazy, have a look at Soakedart, and check soaked in the Facebook, and leave yourselves to their music and images…
[divider]
Türkçe için tıklayın (Click for Turkish)